Again, SME Digest – Nigeria's foremost business and Entrepreneurship blog has been recognized by FeedSpot, a popular platform where great blogs are discovered, as one of the top blogs in Nigeria to follow.
SME Digest came 9th of the 25 blogs… We are making progress, right?
It's all thanks to you reading this at the moment. Thanks to all our readers, subscribers and contributors.
As a matter of fact, SME Digest is aiming at becoming the biggest SME portal in Africa as we proceed to introducing more features that will be of great benefits to SMEs.
As received from FeedSpot, below was the congratulatory message.
Hi SME Digest Team ,

My name is Anuj Agarwal. I'm the Founder of Feedspot.

I would like to personally congratulate you as your blog SME Digest has been selected by our panelist as one of the Top 25 Nigeria Blogs on the web.

https://blog.feedspot.com/nigeria_blogs/

I personally give you a high-five and want to thank you for your contribution to this world. This is the most comprehensive list of Top 25 Nigeria Blogs on the internet and I'm honored to have you as part of this!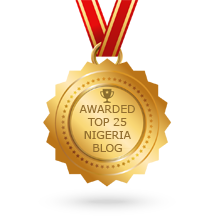 Long Live SME Digest!
Let's do more!!!